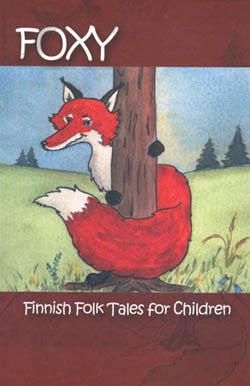 Foxy: Finnish Folk Tales for Children
---
Foxy tells fables about the cunning fox that rings familiar to many adults. In renditions suitable for children between 5 and 12, Foxy presents these delightful tales in their Finnish versions, with illustrations that capture the stories' Finnish flavor.
The folk tales included are adaptations in English translation of traditional Finnish folk tales. The reader may find many of the tales familiar from various other books and collections. This is not really surprising as folk tales by their very nature have traveled virtually all over the world and therefore will appear in numerous cultures.
The translations are by Kaarina Brooks who has a long career as an elementary school teacher and who wishes to share her love of Finnish literature. Kaarina Brooks has also created delightful illustrations - all original - for this book.
62 pages. Publication date July 2002.
ISBN: 0-9689054-7-1


---
Share this Product
---
More from this collection